WE PROVIDE 
THE BEST THERAPY SERVICES
Enjoying a long and healthy life is important to everyone. Chiropractic Care, Physical Therapy, and Massage Therapy unlocks your body's true potential and natural healing process to ensure your life is a healthy life.
OFFICE HOURS
Monday: 10:00 am to 6:00 pm
Tuesday: 10:00 am to 5:00 pm
Wednesday: 10:00 am to 6:00 pm
Thursday: 10:00 am to 1:00 pm
Friday: 10:00 am to 5:00 pm
Saturday: 9:00 am to 12:00 pm
Sunday: Closed
Parallax effect
DR. THOMAS HARY HAS BEEN RECOGNIZED FOR HIS DEDICATION, ACCOMPLISHMENTS, AND DEVOTION TO PATIENT CARE
SERVICES
WE OFFER
______
We provide but are not limited to the following services
Chiropractors diagnose and treat health problems that affect the nerves, muscles, bones, and joints of the body.
Cold Laser Therapy or Low Level Laser Therapy ( LLLT ) is a treatment that utilizes specific wavelength of light to interact with tissue and is thought to help accelerate the healing process. It can be used to treat acute and chronic conditions to help eliminate pain, swelling and increase function. Some of the conditions that may typically be treated by cold laser therapy include:
Arthritis pain
Back pain
Carpal tunnel syndrome
Fibromyalgia pain
Knee pain
Neck pain
Tendonitis
Intersegmental traction is an effective therapy that induces passive motion into the spine for the purpose of stretching spinal joints and increasing mobility.
Ultrasound therapy is used to minimize muscle pain and swelling.  Therapeutic ultrasound uses sound waves to deliver deep massage to the treated tissues.  The treatments may help reduce stiffness, swelling, and pain, increase circulation, and promote pain-free movement.
Injury Rehabilitation is a  collaborative goal to return you to the physical state that you were in, before your car accident occurred.
Physical therapy (PT) uses specially designed exercises and equipment to help patients regain and improve their physical abilities without the use of drugs or surgery.
Interferential current therapy is an effective therapy option used by many physical therapy clinics to relieve pain and accelerate the self-healing process, getting your body back to a healthy, pain free state.
Kinesio Taping is a definitive rehabilitative taping technique that is designed to facilitate the body's natural healing process while providing support and stability to muscles and joints without restricting the body's range of motion as well as providing extended soft tissue manipulation to prolong the benefits of manual therapy administered within the clinical setting.
Cryotherapy, also known as cold or ice therapy uses low temperatures to decrease  inflammation and pain.
Hydro Massage therapy uses warm water with wave-like massage  which helps alleviate muscle soreness and soft tissue injuries. The Hydro Massage bed allows the patient to lay comfortably on a rubber barrier while water jets move up and down the body. This type of dry hydro massage provides a comfortable and relaxing therapeutic experience.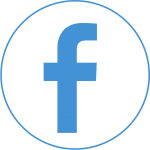 Facebook
,
This is a place to go if you need physical therapy. The staff led by Dr. Hary is a team of trained professionals getting you recovered quickly!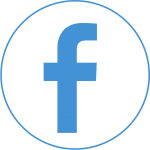 Facebook
,
Buen trato y muy Profesional!
Local Guide
,
This place is absolutely amazing. The staff, the environment overall a VERY organized and pleasant experience.
OUR  
LOCATION
763 Convery Blvd Perth Amboy New Jersey 08861
HEALTH INSURANCES 
ACCEPTED

Other Payment Arrangements
We accept cash, personal checks, Visa, Mastercard, and Discover Card.
Health insurance

We participate with Aetna, Horizon BC/BS, AmeriHealth, Cigna, Oxford, United Health Care, and many others.

Medicare

Our office is a participating provider with Medicare for Chiropractic and Physical Therapy services.

Auto Insurance

Our office accepts all auto insurance policies (PIP) including but not limited to Allstate, Geico, Plymouth Rock, State Farm, USAA, NJM, Progressive, Liberty Mutual, High Point.

Workers Compensation

All workers Compensation insurance policies are accepted with employment authorization.